FixGrout Tile & Grout Cleaning helps home and business owners keep ceramic tile and grout in good condition. We specialize in the services required to maintain and restore ceramic tile and grout for homes, commercial facilities, hospitals and restaurants.
Reviving your tile and grout by cleaning is the most inexpensive way of giving your tile a new and clean look. Over time, dirt and contaminants build up to make your tiles look dull and causing the grout to darken and look discolored. This ground-in dirt that has settled in those hard-to-reach places is difficult to remove with normal house cleaning methods—especially dirt trapped in the pores of tile and grout. Our cleaning process involves applying the appropriate solution to loosen the grime, and then use contained water pressure with vacuum extraction that essentially power washes and extracts accumulated grease and dirt from the pores of your grout.
What can be done to Clean, Fix and Repair Grout?
Grout Cleaning or Grout Repairing
Cleaning, fixing, repairing or restoring tile grout is the most inexpensive way of giving your tile a new and clean look. Your tile is durable and will last decades, but your grout is porous and asbsorbs dirt even when you mop it routinely.
We remove years of stains and dirt from grout by carefully hand scrubbing each grout joint using a commercial vapor steam cleaner and environmentally safe green commercial grout cleaners as needed. The grout should then be sealed with the latest in penetrating grout sealers to minimize future stain problems.
Vapor Steam Cleaning Tile Grout
Tile grout is porous and collects dirt becoming dingy, unsightly and even moldy. This is especially true if the grout was never sealed. Over time, the dirt can be very hard to remove. Some may resort to mixing household cleaning chemicals to clean the tile grout which can have an unhealthy result. Improper cleaning methods such as harsh detergents or bleach can strip sealers off the grout leaving the grout unprotected.
Cleaning tile grout with our commercial vapor steam cleaner uses a combination of heat and steam that helps to quickly and safely loosen up dirt. It's the best type of cleaning system—it uses the power of dry steam to clean, sanitize, and degrease tile grout and other surfaces. It also allows us to clean surfaces without the use of harsh and harmful chemicals and detergents. Occasionally, we do come across some tile grout cleaning jobs that call for more intensive cleaning. When necessary, we use an environmentally safe green cleaner with the correct ph formulation for the soil type. In the end, not only will your floors be cleaner, they'll be sanitized.
How do we clean your tile? We pre-treat the tile and grout with a special solution that breaks down the grease and oils. Agitate the solution in the grout with a grout brush. Vapor steam clean and capture any remaining water. After cleaning is done and the grout has dried, we inspect the surface for residual stains and spot clean them. The grout lines are then sealed with the latest in penetrating grout sealers to minimize future stain problems.
Color Sealing of Grout
Tired of the same old grout color? Change the color of your grout, without re-grouting, by Color Sealing your existing grout to a new color of your choice. Our process also stainproofs the grout so that dirt and spills are unable to penetrate into the grout in the future. Even floors with severe grout stains can be restored to like new condition.  Before color sealing, the grout needs to be cleaned with an organic acid to remove dirt, oils, grease and sealers so the grout will accept the new color seal.
Regrouting
Ceramic tile has a long life and it is the grout that usually deteriorates first. The best example is with kitchen counters where even after 20 years or more, the tile may still be near perfect but the grout is missing, cracked and stained beyond cleaning. To fix grout you must regrout, clean the area, remove the old grout to a proper depth, clean the area again and then apply new grout using the owners color selection. After sufficient curing we recommend the new grout be sealed with a good penetrating sealer. We can provide this service or advise the customer what to use and how to apply.
Replace Caulking
Moldy caulking is unsightly and unsanitary. It can also allow water to leak into the walls. The most common problem is at the joint between bathtub and tile or shower pan and tile. If these joints are not fixed in a timely manner, great damage to the structure can occur. Remove the old caulk, clean and apply mildewcide to the open joint, then thoroughly dry, wipe the surface with solvent and apply a new bead of mildew resistant caulk to the open joint.
Loose Tiles
The best way to repair loose floor tiles is to remove them and replace them with new tiles. However, when replacement tiles are not available, it is possible to bond loose tiles by injecting a liquid bonding material into a strategicically drilled holes in the grout lines between tiles. The activated bonding material is allowed to cure and the holes re-grouted.
Broken Tiles
Broken tiles must be replaced by removing and replacing them with spare tiles. If you do not have spare tiles, it might be possible to lay out a pattern of available new tiles so the new and old tiles look nicely ingtegrated. To remove a defective tile, we use a high speed diamond wheel to cut the perimeter grout lines to isolate the defective tile, then we remove the tile in pieces, as necessary, taking care not to damage adjacent tiles. New tiles are then bonded in place and grouted.
Shower Grout Repairs
Virtually all new shower and kitchen installations develop cracks in certain grout joints within the first five years after a new home is constructed, regardless of the price of the home.
These joints are:
The perimeter grout joint around the shower floor
The vertical corners
The perimeter caulk joint around the composite shower floor pan if used instead of tile
The backsplash joint on the kitchen counters where the counter meets the vertical wall tile
In the kitchen, the cracked backsplash joint is mostly a cosmetic irritation. However, shower and tub grout cracks can cause serious problems. These joints should be properly repaired in a timely fashion, as detailed in Regrouting and Caulking above. If allowed to leak for long periods of time, it is possible that some tiles will have to be removed, new waterproof backer board applied and new tiles installed.
Tub Refinishing (Porcelain or Fiberglas)
Worn, damaged, discolored tub and shower pans can be repaired and refinished for a fraction of the cost of removal and replacement of the tub or pan.
Ceramic Tile Refinishing (in place)
Ceramic Tile surfaces over bathtubs and in showers can be Refinished to look like new. After any broken tiles are repaired or replaced and defective grout is repaired, the tiles can be Re-finished to look like new. Limited colors are available.
Call Brandon at 949-306-7866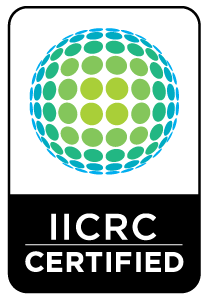 IICRC Certified in SMT
 Stone, Masonry & Ceramic Tile Cleaning
Serving Orange County, California
We service the Orange County (including South Orange County) area including the cities of Aliso Viejo, Anaheim, Buena Park, Costa Mesa, Cypress, Dana Point, Fountain Valley, Fullerton, Garden Grove, Huntington Beach, Irvine, Ladera Ranch, Laguna Beach, Laguna Hills, Laguna Niguel, Laguna Woods, Lake Forest, Mission Viejo, Newport Beach, Orange, Placentia, Rancho Santa Margarita, San Clemente, San Juan Capistrano, Santa Ana, Seal Beach, Stanton, Tustin, Villa Park, Westminster, Yorba Linda and more.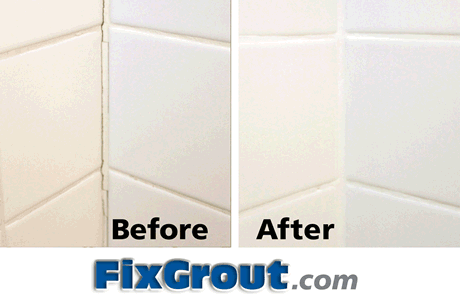 Fixgrout.com is located in Laguna Hills, California.